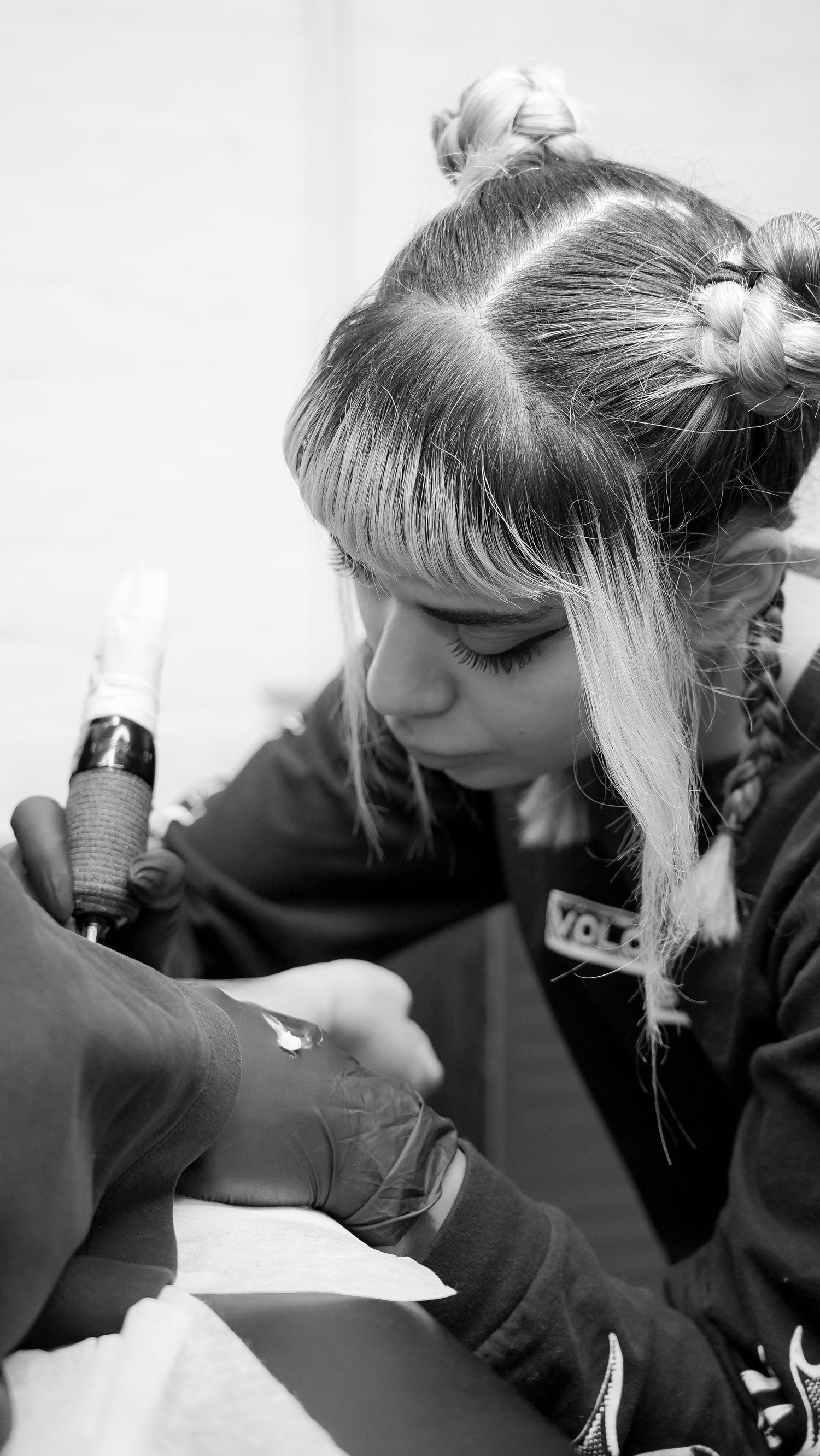 EL BERNARDES
WHAT ARE YOUR INSPIRATIONS/

"I'M INSPIRED BY ARTWORK, OTHER ARTISTS I WORK WITH, MY CLIENTS...ANYTHING REALLY."

HOW WOULD YOU DESCRIBE YOUR STYLE/
"I'VE DRIFTED FROM A NUMBER OF DIFFERENT STYLES SINCE THE START OF MY CAREER AND EACH STYLE HAS TAUGHT ME DIFFERENT TATTOO TECHNIQUES.
I'M CURRENTLY REALLY ENJOYING MORE SMALL SCALE FINE LINED AND REALISTIC PIECES."
INSTAGRAM: @ELTATTOO